Discover more from Road to Nowhere
Curious travel - thoughts & images along the way
Day 7 - Never get out of the car. Absolutely goddamn right!
Definitely stay anywhere air-conditioned. Made the mistake on the first night here of trying to explore Vegas on foot. Anywhere where the temperature doesn't drop below 90 at night is clearly wrong. There is a strange effect here of being able to walk towards something for 20 minutes without it getting any closer - walking the strip is like Groundhog day. There is a strange vampiric effect which sucks all of the energy out through your legs - maybe that's how they power the city?
Anyway, a nice air-conditioned bus makes life a lot easier!
Saw the Trevi Fountain & volcano, went up the eiffel tower, mob museum etc., etc. Took in a show which was so cheesy that I could feel my arteries hardening as we watched. The full Vegas experience!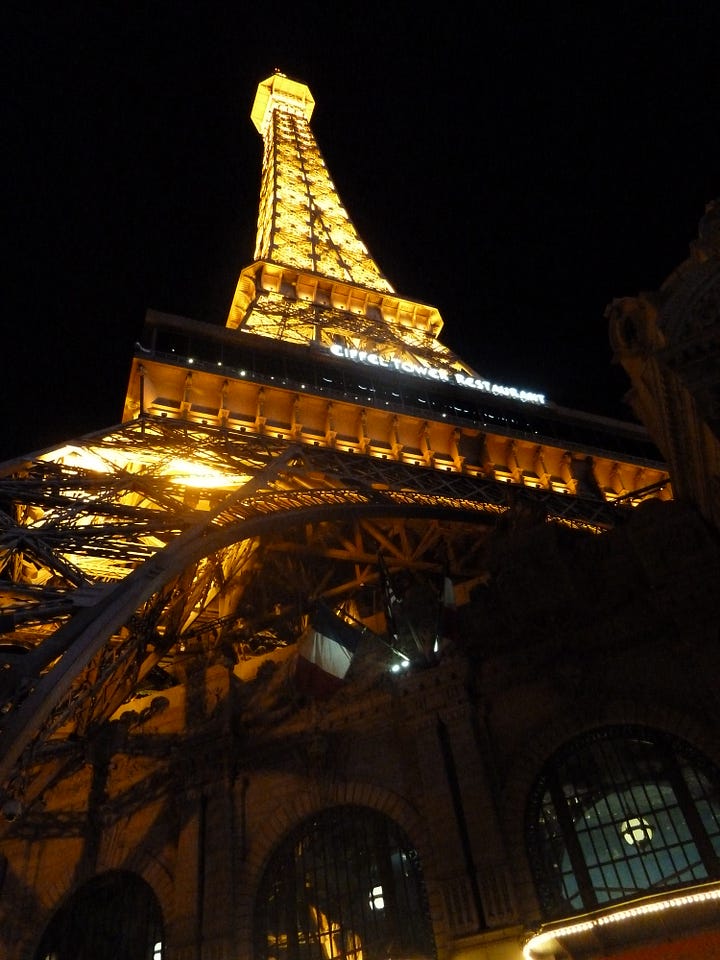 Well almost full; Ethan was thoroughly disappointed by my level of gambling and outraged at the requirement to be 21. This is what happened when he tried...
Undoubted highlight was dinner at the Top of the World restaurant, slowing revolving 800 feet above Vegas. Rather disconcerting to have people jumping past your window during dinner though.